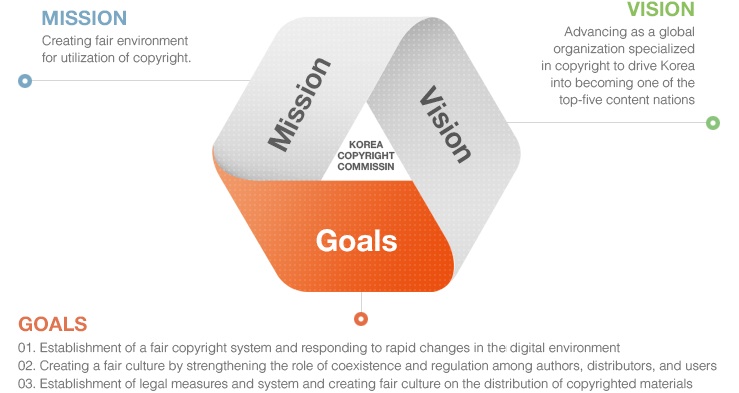 The Korea Copyright Commission(hereinafter referred to as "KCC") is the nation's agency dedicated to copyright-related affairs. It plays a pivotal role in promotion of the legitimate use of works, and development of the copyright industry.
The KCC is faithfully fulfilling its roles ranging from deliberating copyright-related issues, mediating copyright disputes, researching policies and legislation on copyright, providing copyright education and public awareness programs, to serving as a copyright registration agency.
Furthermore, it endeavors to raise public awareness of the importance of the copyright industry, while providing support for the advancement of Korean copyrighted works into the overseas market and protection of their copyright overseas.