Logo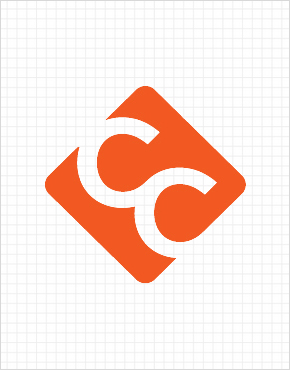 The Meaning of the Logo
Open & Solid
The new logo of the Korea Copyright Commission was developed to capture its status as a central authority in protecting and revitalizing copyrights as well as its future-oriented image. The design conveys the concept of communication and it also signifies globalization, which the KCC aims to realize through its strong organizational structure and advanced administrative service.
"CC", the initial letters of "Copyright Commission:, was designed to cross over smoothly the surface of a lozenge.
This "CC" symbolizes exchange and cooperation, and the side openings signify diverse activities and communications related to copyrights as well as open-mindedness and active administration for the globalization of the copyright industry. Robustness and vibrancy can be felt through the commission's progressive spirit that keeps pace with the new changes. It is also the foundation that enables the commission's effective protection measures and other related service.
The Color of the Logo
The orange color that applied to the logo symbolizes dynamic energy. Accordingly, the color holds the Commission's determination and vision of being the best central organization for the revitalization and globalization of the copyright industry through advanced service.
Signature

Color
Main Color


Sub Color