Logo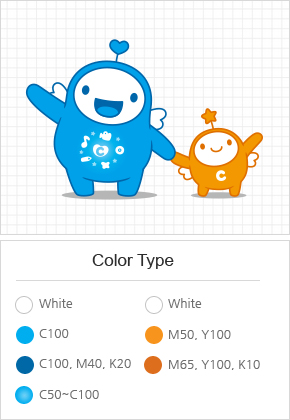 The Meaning of the "Changjagi" and "Nanumi"
The two characters " Changjagi" and "Nanumi" are each adult and child character that embody the sharing of good works through honest creative activities.
They are intended to propagate the message of protecting copyrights through mutual understanding and respect in society where anyone can be a copyright holder and a creative artist.
Explanation of the Characters
Body
A pot-shaped cute image that can contain high-quality contents inside.
Antennas
Symbolize an integrated sensory unit that can emit or receive thoughts and emotions while also transmitting copyrighted works. The heart symbolizes love, respect, and conscience, while the star stands for creativity and hope.
Chest
The icon symbolizes contents, while the capital letter "C" stands for Copyright, Creativity, and Contents.
3D Image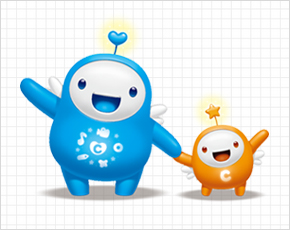 Emblem